★ ★ ★ ★ ★
"I've tried 20+ eyemasks. The Hybliss is about as good as it gets"
Martin Collins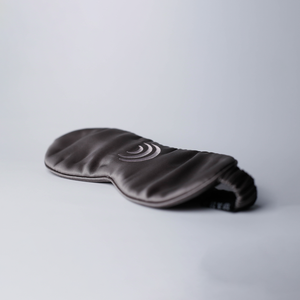 The Hybliss eyemask doesn't cut corners. It's covered front to back in quality silk.

That means less friction on your skin and total protection you from wrinkles and skin pulling..

AND an eyemask that glides over your pillowcase when you turn, stopping the mask twisting around your head in the night.
WE made everything better.
| | Hybliss Eyemask | Other Eyemasks |
| --- | --- | --- |
| 99% Blackout | | |
| Comfort Headband | | |
| Temperature Regulating | | |
| Anti-Allergy | | |
| Anti-Wrinkle | | |
| Pure 22-Momme Silk | | |
Keeps your eyes young. Doesn't let light in.
What more could you need from an eyemask?
Blocks 99% of Light
Our 3D Eyecups form a light-blocking seal around your eyes, while leaving them room to breath.
The Perfect Temp
Silk is naturally thermo-regulating, so no more sweaty eyes on even the warmest summer nights.
Keeps your Eyes Young
Other materials can steal the moisture from your eyes, and snag your skin as you turn in the night. Hybliss won't.
Invisible Feel
Refreshingly light 100% Silk Eyecups that feel invisible against your skin.
Naturally Anti-Allergy
To protect your eyes from the puffiness caused by fungus and mold that can grow cheaper eye-masks
Machine Washable
Better sleep night after night.
*based on 30 minutes use per day
Hybliss Eyemask is perfect if..
✔️ you find that normal eyemasks get sweaty during the night
✔️ you can't seem to find an eyemask that fits
✔️ you worry about eye-masks causing wrinkles or ageing your eyes.
✔️ you're prone to puffy-eyes or allergies
Your Question, Our Answers.